Fun facts about your sign here
Nature; No Photoshop required.

1. Lenticular Clouds
2. Anvil Clouds
3. Cirrus Kelvin-Helmholtz Clouds
4. Fallstreak Hole
5. Mammatus Clouds
6. Polar Stratospheric Cloud
7. Roll Cloud
8. Undulatus Asperatus
9. Mammatus Clouds
10. Undulatus Asperatus

I fucking love clouds
Source: ethicfail
Source: peekingboo
This is the best thing i've ever heard

My Chemical Romance - Welcome to the Black Parade - 0:00
Green Day - Good Riddance - 0:12
Panic! at the Disco - I Write Sins Not Tragedies - 0:24
blink-182 - What's My Age Again? - 0:34
Jimmy Eat World - The Middle - 0:46
We The Kings - Check Yes Juliet - 0:46
Third Eye Blind - Graduate - 0:56
All Time Low - Weightless - 0:58
All Time Low - Dear Maria Count Me In - 1:07
Switchfoot - Meant to Live - 1:18
Fall Out Boy - Sugar We're Going Down - 1:07
My Chemical Romance - I'm Not Okay (I Promise) - 1:29
Boys Like Girls - Thunder - 1:40
30 Seconds to Mars - Kings and Queens - 1:50
Yellowcard - Ocean Avenue - 1:59
Relient K - Be My Escape - 2:00
Relient K - Sadie Hawkins Dance - 2:03
Simple Plan - I'd Do Anything - 2:14
Paramore - Misery Business - 2:15
Rise Against - Savior - 2:25
Sum 41 - Fat Lip - 2:33
My Chemical Romance - Teenagers - 2:34
Fountains of Wayne - Stacy's Mom - 2:43
All American Rejects - Gives You Hell - 2:51
blink-182 - Feeling This - 2:53
Lit - My Own Worst Enemy - 3:08
Sum 41 - In Too Deep - 3:09
The Cab - One of THOSE Nights - 3:37
Relient K - High of 75 - 3:37
blink-182 - I Miss You - 3:37
Paramore - That's What You Get - 3:48
AFI - Miss Murder - 4:03
Good Charlotte - Dance Floor Anthem - 4:04
Cute Is What We Aim For - Curse of Curves - 4:18
30 Seconds to Mars - Closer to the Edge - 4:30
A Day to Remember - All I Want - 4:45
Mayday Parade - Jamie All Over - 4:57
Fall Out Boy - Thnks Fr Th Mmrs - 4:57
Cartel - Say Anything (Else) - 5:22
Taking Back Sunday - MakeDamnSure - 5:37
Rise Against - Audience of One - 5:47
Fall Out Boy - Sugar We're Going Down - 5:48
Source: my-chemical-avery
24 June
138630
watermelondrizzle
693,287
Permalink
Am I demanding too much if I say I want to be your first priority? Am I a drama queen if you say I am but I say I feel not? Is it wrong to feel sad and think that there is a better person for me out there who will treat me the way I want to be treated? Is it wrong if I get angry because you didn't call instead of just sending me a message? Is it wrong if I say I understand but it doesn't mean I'm okay?
Just finished a marathon of Gokusen. Due to crappy internet connection, it took me 15 hours in one sitting with only toilet breaks in between!!! Uggh! I wish to see the "Young Master Red Lion" become the yondaime (for pun-intended purposes, he can be called "shin"daime) waaaah
Explaining my Naruto OTP to my boyfriend is just… ❤️👌
SAME SENTIMENTS. Exactly how I explained what is OTP to my boyfriend.
It's called shippuden for a reason.
Since I am having so many ShikaTema feels at the moment, I remember this filler episode (Naruto Shippuden 316).
"Temari-san already has someone she likes" is what they said in the translation but in the Japanese-dubbed episode, they used the word "kareshi" (彼氏) meaning boyfriend, so the correct translation should be "Temari-san already has a boyfriend". In the Spanish subtitle, they have: "es que Temari-san ya tiene novio" which translates to "Temari-san already has a boyfriend".
SOOOOOOOOOOO… nothing. I was just saying~
good luck with your date xx
Hi~ I just got back! Thank you, fortunately after being late for 30 minutes it still went well ;) 
A Diary and Scratch Paper
"I have been a hunter of peace who chases the mayfly known as love for many, many moons now. There is no rest for me in my search for peace. I meditate diligently every morning. The subjects are life and love. I quit after 3 seconds."
-$$60 BILLION man


About Me:


A SARCASTIC OUTER SPACE LIFE FORM UNDER THE GUISE OF A FEMALE PEKOPONIAN GUNDAM PILOT BOUNDED BY THE PRINCIPLE OF EQUIVALENT TRADE AND IS OFTEN ANNOYED TO PUNY EARTHLINGS CALLING THEMSELVES AS HUMAN BEINGS.

LOVE and PEACE! ◕‿◕✿



About This BLOG


Erzählung von Erinnerungen

Tale of Memories

My Memories.

Good, Bad, Everything.

This is like my diary and my scratch paper :3

This is about my RANDOM thoughts,

My RANDOM rants about Everything
[and I really mean EVERYTHING...
...from lovelife to everyday life, studies, government, politics, global warming, etc.]

My blabbing,

My frustrations,

My Complaints,

My problems,

My happiness,

My everyday life,

Random photos,

Random quotes,

Everything in Random.


Yes, it's always about everyday randomness but ironically, I still believe in Destiny... In Fairy Tales, and in Happy Endings (*´▽`*)
PLEASE READ ♥
ARCHIVE
Visitors since December 2012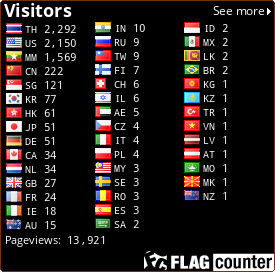 hnhn~ So whatd'ya wanna know? :3
Ask